Home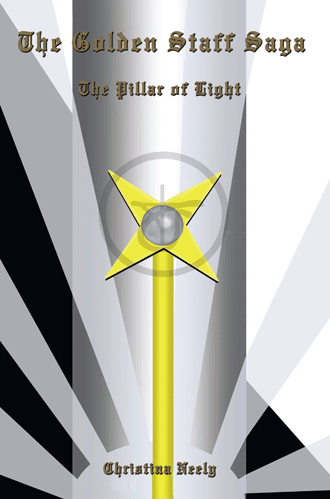 The Golden Staff Saga
:
The
Pillar of Light
.
The four Gems have been stolen
El-Tepora is Dying
Can Elena face the Pillar of Light and acquire the Golden Staff?
Comming Soon
The Creation of El-Tepora
Lavic the God of fire has grown discontent with simply living in the clouds with his siblings.  After leaving his home he creates Lavathian, a fire world of his own.  The creation of this world starts a chain of events that would create another world but could destroy Lavathian in the process.  
Congratulations! to the two winners of the Goodreads Giveaway who will receive an autographed copy of the The Golden Staff Saga: The Pillar of Light
About my latest book, The Golden Staff Saga:  The Pillar of Light  
Elena an ordinary teen must embark on a quest to find the gems and save El-Tepora. 
In The Pillar of Light Elena and her friends must travel across the world, fight fierce enemies and find the Weapon in order o save El-Tepora. Will Elena find the courage within herself to face the pillar of light.


Where authors and readers come together!